Halloween is probably the best time for a good horror, full of guts ad gore and a night in on the sofa which is why i've put together a list of movies to suit everyone. Ranging from the comforting and iconic to the blood thirst and hair-rasing. This is the only watch list ' scary to not-so-scary' that you will need in your life this season. So grab a fluffy blanket and some popcorn and cosy up!
Not-So-Scary Film
Hocus Pocus- Is it really halloween unless the sanderson sisters have put a spell on you?! This dark fantasy comedy horror with the magical cat and catchy tunes…what more would you want?
The Witches- This kid-friendly film that is based on the Rold Dahl's book. A young boy stumbles into a group of witch's conversation, as they are preparing to rid the world of all children, even after they turn him into a mouse. Anjelica Huston didn't disappoint. If your loved the  1990 movie then you might glad to hear that there's a 2020 adaptation, with a great cast including Anne Hathaway and Octavia Spencer. 
The Addams Family- Members of the mysterious and spooky Addams Family – Gomez, Morticia, Pugsley, Wednesday, Uncle Fester and Grandma, are preparing for a visit from their even creepier relatives. But trouble soon arises when shady TV personality Margaux Needker realizes that the Addams eerie hilltop mansion is standing in the way of her dream to sell all the houses in the neighborhood. 
Twilight- When Bella Swan relocates to Forks, Washington to live with her father, she meets the mysterious Edward Cullen to whom she finds herself drawn to. Later on, she discovers that he is a vampire. 
Scary Films
IT- Based on Stephen King's novel, this terrifying clown movie builds it's fright from fear itself. A little boy named Georgie goes outside to sail a toy boat that his brother Bill made for him. Tragically his boat feel down the street drain where he encounters a killer clown named pennywise (the dancing clown).
Saw- A serial killer named jigsaw traps a doctor (Cary Elives) and voyeuristic photographer (Leigh Whannell) in a windless room with a corpse. Together with the clues that they've been given – including a mini-cassette player, photographs and two small saws – they seek to solve the riddle and escape.
Insidious- The Lambert family settles into their new house, only to find that weird things are happening. Before long, son Dalton (ty Simpkins) falls into a  mysterious and mom Renai (Rose Byrne) starts seeing things. Dad Josh (Partrick Wilson) agrees to move, but the strange things continue. Josh's mother (Barbara Hershey) hires a medium (Lin Shaye) to help, the medium finds that it was never the house that was haunted, it was Dalton! Now someone must make a dangerous, terrifying trip into The Further to try t recuse him…if it's not to late. 
Sinister- A true crime writer Ellison Oswalt arrives in a small town with his wife and two kids, preparing to work on his lastest book. About a family of four that was murdered, hung simultaneously from a tree, after which the youngest daughter disappeared. Unfortunately, Ellison has chosen to move into the hose itself. 
Autumnal Film
When Harry Met Sally- Harry, a thoughtful, sex-crazed chauvinist and Sally, an uptight, optimistic, and intelligent person meet for the first time while sharing a ride from Chicago to New York City. Over 10 years, they bicker, become best friends, and eventually fall in love, answering the age-old question, "can a man and a omen be friends, without sex getting in the way?".
Harry Potter- A younger boy named 'Harry Potter' is an orphaned boy borught up by his unkind muggie (non-magical) aunt and uncle. At age of elevn, half-giant Rubeus Hagrid informs him that he is actually a wizard and that his parents were murdered by an evil wizard named lord Voldemort. There is 8 films in total, you have a full weekend of watching Harry Potter. 
The Edge of Seventeen- Everyone knows that growing up is hard, and life is no easier for high school junior Nadine, who is already a peak awkwardness when all-star older brother Darian starts dating her best friend Krista. All at once, Nadine feels more alone than ever, until an unexpected friendship with a thoughtful teen gives her a glimmer of hope that things just might not be so terrible after all.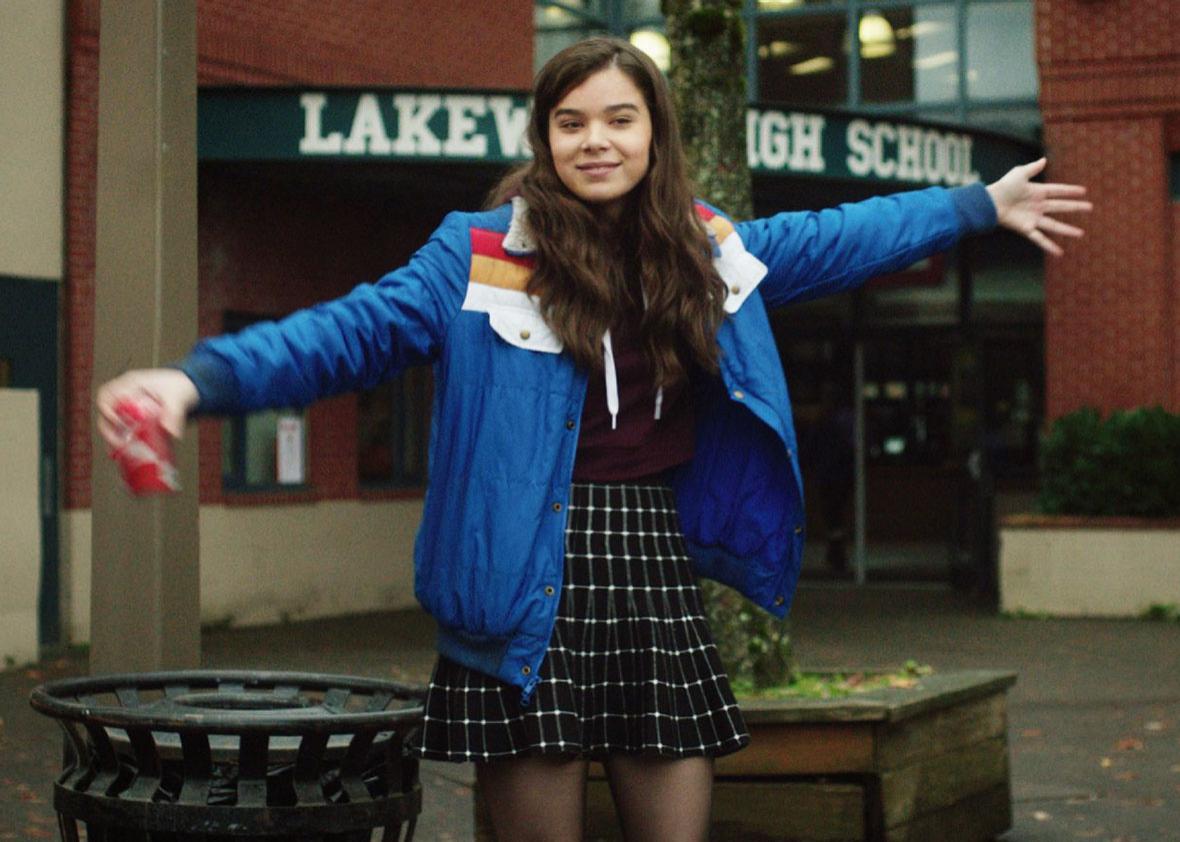 What is your favourite halloween movie?