Tis is the season to be body confident people – Okay maybe to some, this might be the dreaded annual swimwear update but despite this, there are a few steps that you can take to make this process a little less painful, like helping you find swimwear that fit and flatters your body shape and make you feel and look you best – cos really the Spring and Summer seasons are just too good not to celebrate!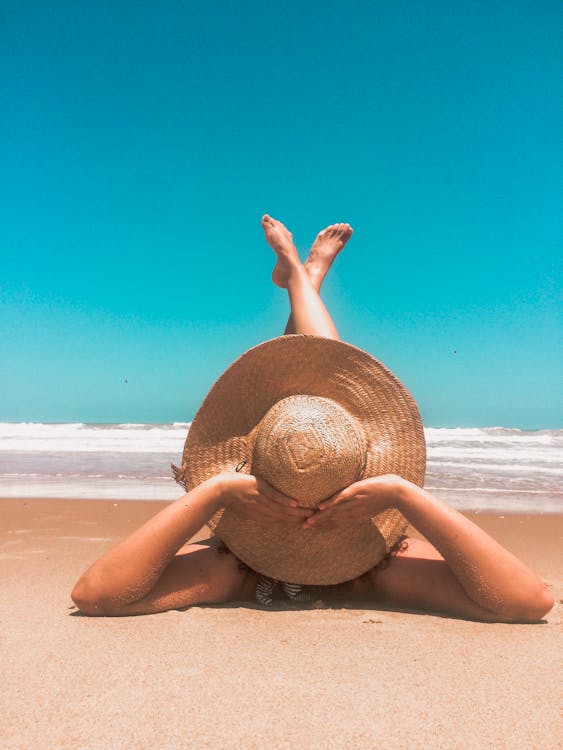 Firstly, you need to choose a style that you are comfortable with – a bikini isn't worth a summer of thrush. Wearing wet swimwear in the heat is the ideal breeding ground for bacteria, and let's just be clear and say that thrush in the sun isn't the one. Reluctant to size up in your swimsuit because you still don't want to believe that you've gained weight = failure. Before I go any further I want to be real with you….your comfort is the main priority, period and the number on the scale or the label on your clothes is never the true representation of your worth. So choose swimwear that makes 'YOU' feel good, but most importantly, what makes you feel comfortable. Because if you can't embrace your body as it is now, then at least go into summer believing that you deserve to not criticise yourself over how you look whilst enjoying the sun.
If right down to you undies for the whole world to see doesn't feel achievable, then why not consider other options to make the experience a little more bearable: high waisted bottoms, oversized t-shirts and cover-up t-shirt. A swimming or beach is totally what you make it, plus you don't need to compete with everyone around or by influencers that your follow on social media. Simply unfollow and create a safe space and throw on your sarong. You go girl!
You don't need to rush out to the shop – take you time to try on different styles and you don't need to settle for the first thing that you try on, not until you've found 'the one'. Want to miss the holiday rush, then why not start shopping early in the summer season and bag yourself a cute, comforty two-piece or swimsuit that will tick all the boxes – whether it be a supportive bra style or a full coverage bottom – before all of your favourite pieces end up being out of stock. So don't regret it.
Carrying on scrolling the page to see what the swimwear picks are and the bikinis that will perfect to rock around in thoughout the summer: