Many other us might be unaware of makeup mistakes that we do daily. It might take us years to get our makeup just right and even if you have found the right products, you may still be struggling to create your desired look. Your favourite beauty influencer might create a certain makeup look, look simple but the truth is blending makeup to perfection is no easy take. This doesn't mean that you have to stop experimenting….keep pratising and you'll getting better at achieving you desired look.
I thought that I would share a few beauty mistakes you should avoid helping ensure that your makeup is on fleek.
OVER-WASHING YOUR FACE
This is probably the most important step in your skincare routine, but over-washing your face can also turn out to be just as bad as not washing it – you may start to notices that once you've applied your foundation, that your skin is dry and flaky. Everyone's skin type is different and with age, your skin undergoes a lot of changes.
APPLYING MAKEUP ON DRY SKIN
Never apply makeup on unprepared, dry skin. It is one of the biggest makeup mistakes, that could lead to your face looking dull, tired and flaky. Remember, everything that is good is built on a solid foundation and in this case, applying to moisturise properly is your step one. So ensure that your skin is properly hydrated before applying makeup.
APPLYING YOUR MAKEUP IN THE WRONG LIGHTING
Deciding what works or doesn't work for you, requires good natural lighting to test products on your skin. Trying makeup in unnatural lighting can make your makeup look unflattering compared to what you had hoped for. Pick what suits you in the best lighting possible.
USING EYELINER ON YOUR LOWER EYELID
Your lower eyelid should have red tape that says "DON'T CROSS," as that area of your eye should be off-limits to eyeliner and mascara. You are wondering why? Well, that is because if they smudge, it emphasizes dark circles and shadows in wrinkles, plus other dark areas of our face too. Also, crow's feet can be more visible and all of these put together can equate to you looking tired and older.
So only try to use mascara and liner – to achieve the best result use waterproof – on your top eyelid to help enhance a more refreshed look. But if you are after a smoky eye look then apply mascara and liner to your lower eyelids very lightly.
USING THE WRONG BLENDING TECHNIQUES
Makeup is so much more than just dabbing on a brush or eyeshadow. It really doesn't matter if your applying neutral shades, if you don't blend properly then your makeup appearance will look unnatural and and out place. The key to achieveing a natural look really lies in mastering the art of blending and a good set of brushes.
Blending Tip: Start with your nose, blend the foundation into your skin with the tip of your brush or sponge. Work in small areas to spread the foundation and when you're finished with your nose, move on to your cheeks, spreading and blending the dabs of foundation.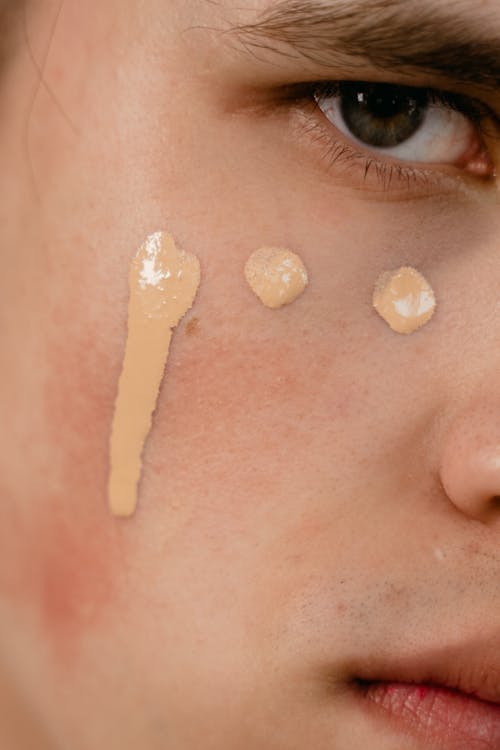 USE TOO MUCH FOUNDATION
When it comes to foundation, the saying "less is more" comes into it. You feel like slather on lots of foundation to cover up blemishes, scars or other facial flaws, but you end up with a thick mask-like appearance which makes you look 10 years older. To avoid the cake-like foundation, find a foundation that feels light and looks natural on your face. So the answer is…..avoid the cake-like foundation. Plus it looks unnatural, can clog up your pores and also can draw attention to fine lines and wrinkles.
For best results look out for a light, oil-free foundation. You may find that you'll have to try out lots of different foundations before finding the foundation that will give you a makeup look with the perfect balance of colour and texture.
BRONZER ISN'T BLUSHER
Bronzer isn't meant to be swept across your face, instead, it's meant to be used exactly where the sun would naturally hit your face. Apply your bronzer only on your cheekbones, top of your forehead and jawline. You'll notice that are drawing the number 3 on both sides of your faces, if your doing it right.
ARE YOU HIGHLIGHTING THE WRONG PLACES
Just think for a second…..you don't apply a single eyeshadow colour over your entire eyelid?! So always use a highlighter shade to enhance your brow bone. Golden or silver highlighters will compliment all the shade under the sun.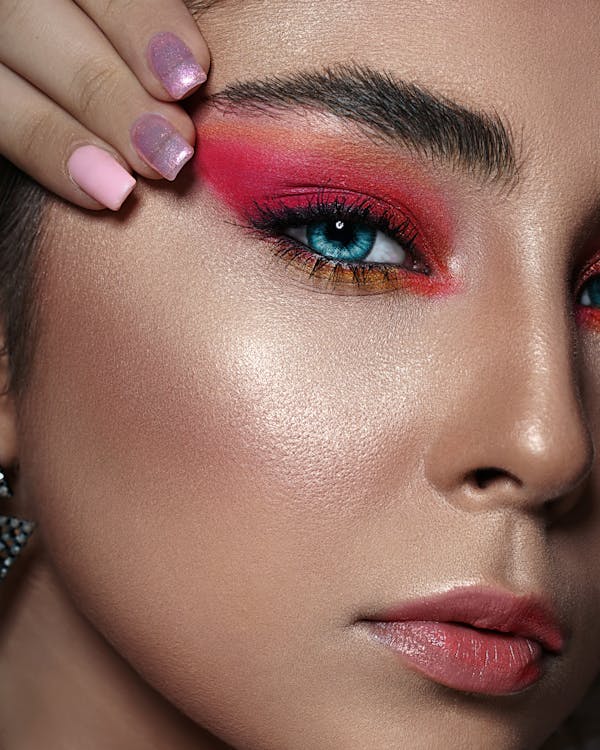 WHAT ARE YOUR MAKEUP TIPS? SHARE THEM IN THE COMMENTS BELOW….