For those of you who want to achieve a fresh out of the salon look, but don't find it easy to hold a round brush and hairdryer at the same time. A man is only as good as his tools, this means arming yourself with the right tools is the key to achieving hair styling success.
Wanting straight hair = you say that it's a boring looking hairstyle, well that couldn't be futher from the actually truth. This classic, straight look is good for any hair novice out there. It really doesn't matter whether you are opting for a super straight, sleek evening look or to add a playful twist by flicking out the ends.
ghd stragtheners are the ultimate magic, but you still can't go to far wrong with budget-friendly and much more affordable staple brand such as; Babyliss or Remington – all of these wil deliver killer results.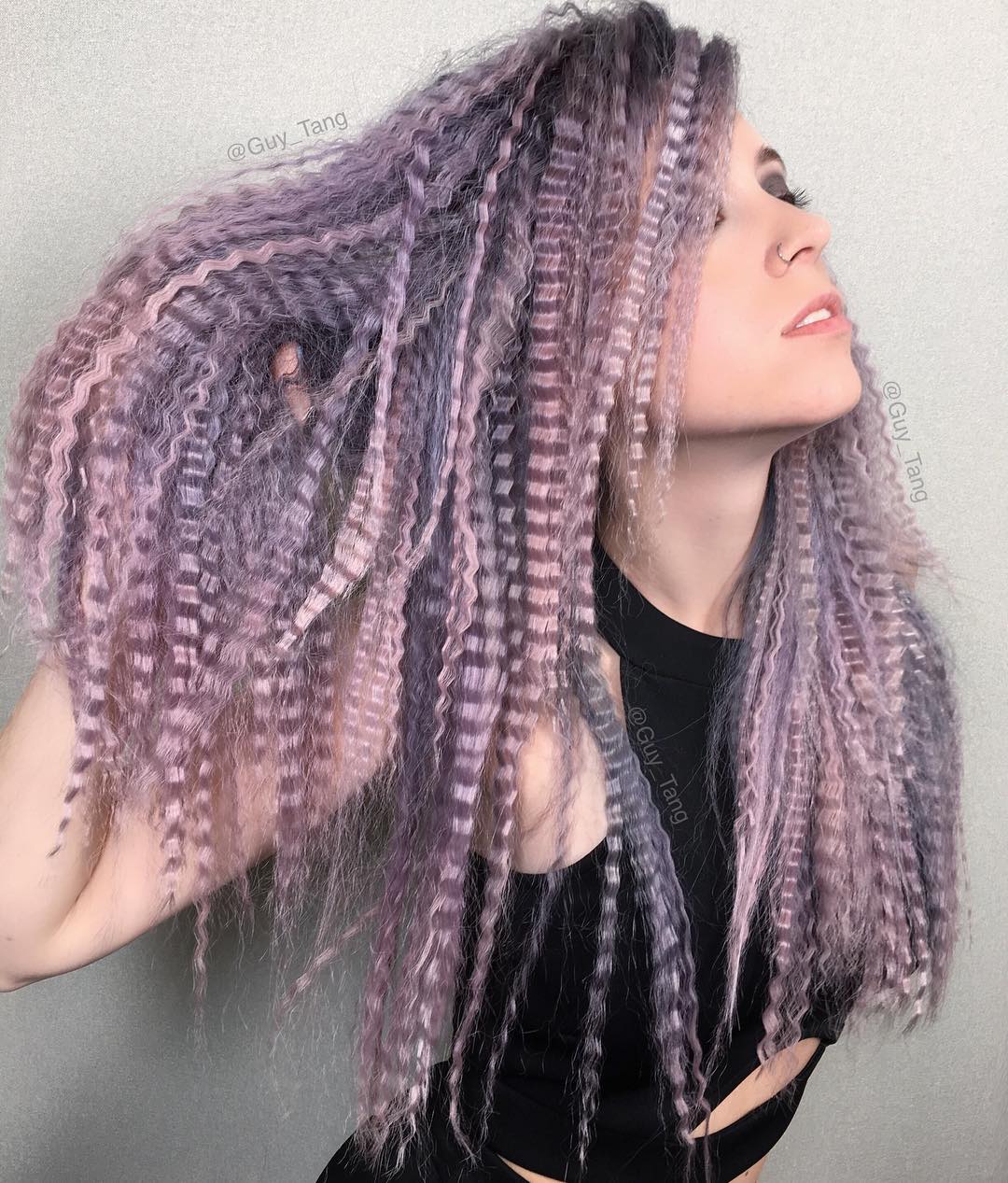 This crimped hairstyle is making a come back! For those of you who aren't afraid of a throwback look and are after volume and texture for days, then crimping might be the style for you.
The zigzag waves are mostly tied with 80's or 90's trends, and tend to make an annual appearance when the festival season, offering a fun an flirity alternative hairstyle that stands out. 
Crimping is one of the most time comsuming styles, but the end result usuall sta in place and last for days, especially with a spritz of your favourite hairspray too. 
If you are fed up of battling with your flat and fine hair, then having the right tools in our collection to challenge your hair's ways mught be all you need to take your look to the next level = volumised level. 
The best volumised results, get close to the roots with the heat brush or 2 in 1 hairdryer and styler, then watch your locks transform into bounc blow dry heaven. The bottom lin is that a little bit of lift can go along way.
For some friendly advice – to achieve an extra bit of volume, try crimping the underneath layers of your hair at the roots and watch it stay bouncy all day!
The beautiful, beachy waves have alway been a super flattering hairstyle. It's a hairstyle that works on short and long hair alike and looks effortlessl undone, both on the first day of styling and brushed out in the days following.
It's somewhere between a crimper and a curler, this mermaif waver creates a fuss free waves that perfectl suits the summer seasons and add both texture and volume to even the flatest of locks.
A Top Tip- To achieve the ultimate natural mermid waves, make sure to leave the bottom strand when your waving, slightly less tight compared to the rest – this gives a more natural and balanced look; especiall when our working with shorter hair. To minimise fizz and define the waves, add some mousse.  
Who Said That Drying Your Hair Was A Chore??
Drying your hair might not be high up on the list of fun things to do, but with the right tools it shouldn't have to be too much of a struggle. Hair styling, high-tech tools are serious business now and if your budget allows you to spend a little more, then a dyson hairdryer might be just what you need to add in the basket. It drys fast and without using extreme heat, it's also perfectly engineered for different hair types and this new flyaway attachment – it a 10/10 when it comes to multitasking in the drying department.
But if you can't stretch you budget out that far, don't worry! or if you are looking for something to get the job done without the massive £££ tag, then once again Babyliss and Remington may just be the thing you can rely on. So go ahead, grab a paddle brush and some oil or heat protection spray and dry your hair upside down to create some extra volume you can get your hand on. Remember you look great, Trust me!
Look At Those Dreamy Curls
Loose waves, big barrelled or ringlets, there are endless hair curling tools out there but it really does depend on what you are going for.
Non-electrical Essentials 
If you are blessed with beautiful, natural curls or wavy locks, then embrace them by using curling creams such as; shea moisture, which provides cruch-free definition and shine. You can also create beautiful curls with a heatless curling rod hairband (thank you tiktok). 
Let's not forget the powers of a good comb or hairbrush too. An anti-static comb keeps frizz at bay and elevate heat curled looks when you are after loose beachy waves. A paddle brushes have anti-frizz propeties too and are the ideal tool for anyone that is wanting sleek straight hair, they are the best hair detanglers too, 10/10!