WARNING!!- This post may feature instant regret. 
Over on tiktok, there are plenty of interesting products out there and almost all of them live on the app. Alongside many dance routines, the ultimate destination for cult beaut, skincare saviours, easy-to-master recipes, makeup hacks and lot and lots of lifestyle must-haves.
Having a very quick scroll though the soical media 'For You' page, there is very hight chance that you'll come across wearable nail polish holder, a scalp massager and a whole host of other viral gadgets and gizmos that you never knew ou needed in your life. 
Tiktok has definitely sent us all down a very slippery slope of very random, inpluse buying on probabl more than one ocassion. 
Gosuna Smart Plug- Your able to control our devices, just by commanding Alexa and she'll do the rest. Really, how else are ou going to be able to switch off our bedside lamp right before ou all asleep?? What get back up to switch it off? Oh please, that just isn't going to happen.
These smart plugs are compatible with Alexa (aka Google Home). You simply sync the devices that you want to voice control, by telling Alexa when you want to turn them on or off. You can also use the 'Gosuna App' to control everything when your away from home. 
e.l.f Translucent Setting Powder- People all over the internet are saying that this has help to keep their makeup on point all day – giving the higher-end brands a run for their money. Who doesn't like to save money+reducing shine+getting the perfect foundation finish results=one very happy beauty lover!
Lip Balm Pouch- Now you can attach our most important belonging to a ke chain – your lifelone battle of losing your favourite lip balm before you even have the chance to use half of it. Win, Win!
Cable Cord-Concealing Box- Are you getting fed up of the sight of tangled cables and is wanting something that can easily hide the mess with minimal effort – the saying 'out of sight, out of mind' reall does apply in this case.
Wearable Nail Polish Holder-  I find it really annoying and tricky to balance and maneuver the nail polish bottle, whilst painting my nails without making a total mess. Well, if your anything like me then your might be in for a treat with this wearable nail polish holder. This could end up being your first time to complete an at-home mani without smuding 10 times? A true sight to behold. 
Revlon Oil-Absorbing Volcanic Face Roller- This face roller is pure magic, as it soaks up excess oild and mattify your skin with ever swipe- what i mean by magic is a rolling ball made of volcanic stone. 
Scalp Massager- Whether you suffer from dandruff, dry or itchy scalp then think i may have you, your new best friend. This scalp massger, exfoliates and stimulates blood flow to your scalp, but really your probably going to be using it for a darn good stress reliever as, if feels so amazing on you head!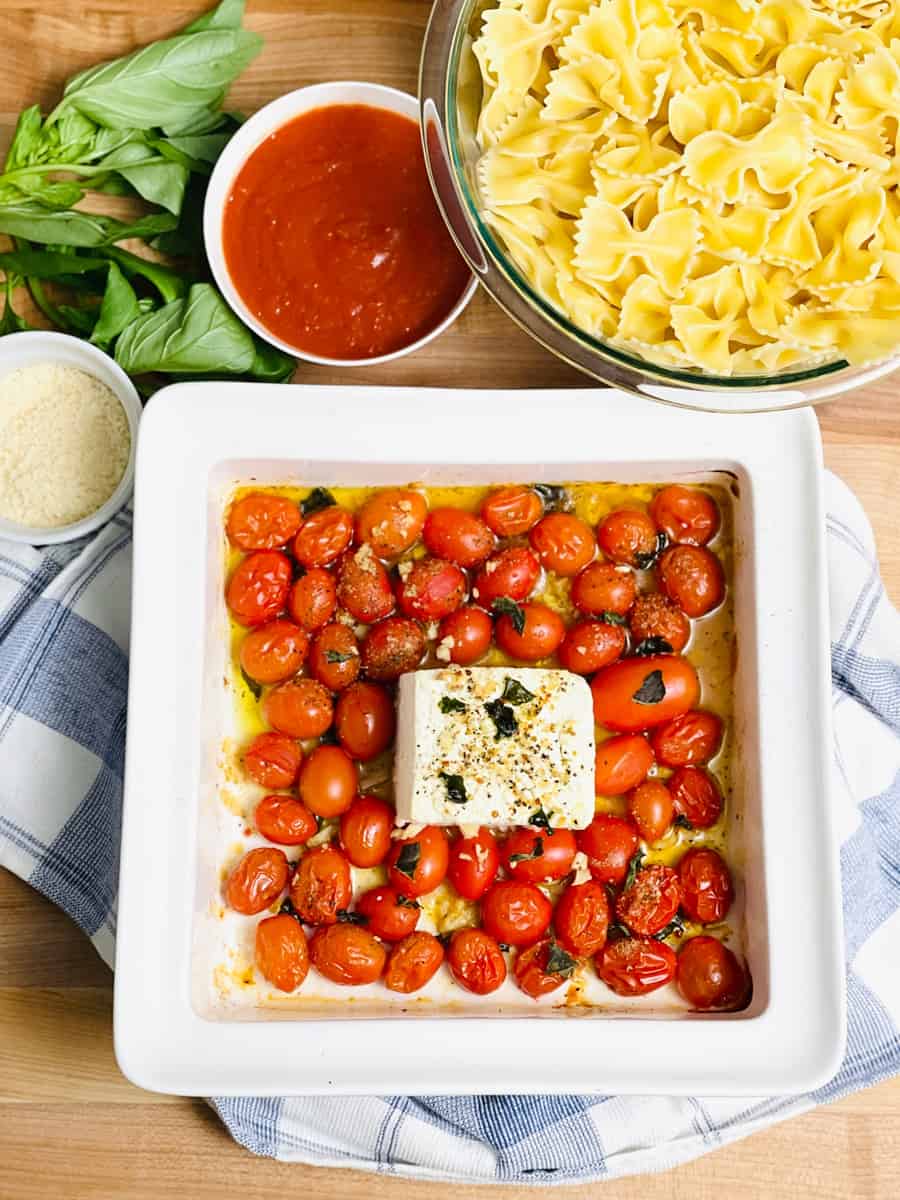 Boursin Tomato Pasta- This pasta dish has been circulating around tiktok alongside the old feta and tomato past for a few months now. The prep time is super simple, literally pop the boursin and some tomatoes into a baking tray along with a dash of olive oil and seasoning. Then pop it into the oven for 25 minutesat 200c – but the boursin does start to crisp around the edges a little before , so i would probably say 20 minutes. Lastly, give it a good mix to combined all the ingredients together and mix in the pasta. It really is that easy to make. The taste is amazing! Cream and herby taste, comes from the boursin, absolutely divine to be perfectly honest. Would totally recommend it.