The word "pores" is probabley the most googled question? "How to get ride of pores?" Also another googled questions – Ingrown hairs, rogue spider viens and wonky eyebrows. All of these are one of the hardest problems to get ride of, but of course we are still so beautiful just the way we are – with pores and all – still if they're bugging you, then the following advice hopefull with help. If you hate the look of pores, here's how to trackle the common skin concerns….
How many pores is normal?
An average adult will have around 5 million pores on their body and 20,000 on the face, but in generally we can't see all the pores in the skin. Once the pores become enlarged, it when they become more visible.
What are visible pores?
The appearance of pores may look like little tiny dots on the surface of your skin, but in fact, they are small openings of the hair follicles. There are two different types of pores – one releases sebum (the body's natural oil) and the other releases sweat.
What causes enlarged visible pores?
Whether you get visibly, enlarged pores or not is generally determined by your genetics, but in addition there a many other factors which can also effect the visibility of your pores – overproduction of serbum can make pores appear larger, makeup collect in the pores which can weigh it down and stretch it that make your pores appear bigger then they are on the surface of the skin, and another culprit is ageing skin as skin around the pores become less elastic making your pores appear larger.
Also if don't cleanse you face probably, on a regular basis and actually remove your makeup nightly, then overtime old makeup can block your pores and really contribute to your getting uninvited enlarged pores.
What are the main tiggers that make pores more visible?
The sunlight plays a huge part in making them look much more visible – out in bright, clear sunlight – so there likely to show up. Also make up can make them look bigger than they actually are, as well as powder products and foundation can settle into those tiny holes throughout the day and making them appear larger.
How to get ride of visible pores?
Unfortunately, getting rid of pores isn't impossible but once the pores have stretched they can't go back to their original size. However there is some good news, you are able to make them appear smaller – by not allowing them to stretch out anymore and preventing them from becoming clogged with whitehead, blackheads, dirt and sebum.
How to minimise the appearance of pores?
By cleansing your skin twice a day and then exfoliating twice a week in order to remove oil dirt, sebum and cellular debris, as well as minimising your sun exposure – UV radiation breaks down collagen and elastin that can turn expands the porse size.
So make sure to use SPF 40+ everyday including during the winter months is vital.
How can you treat them?
This is an oldie but goodie – preventation is the first thing that needs to bed considered as we already know that once pores have been stretched then they won't be able to become smaller – whilst you can't shrink you already enlarged pores, you can still ensure your pores don't get any bigger by following a proper skincare routine. And for a little extra help, use a primer before you apply makeup as this doesn't just helps your makeup to stay in place, it also smooths and fills the surface of the skin and can reduce the appearance of enlarged pores.
Shop pore-friendly product here: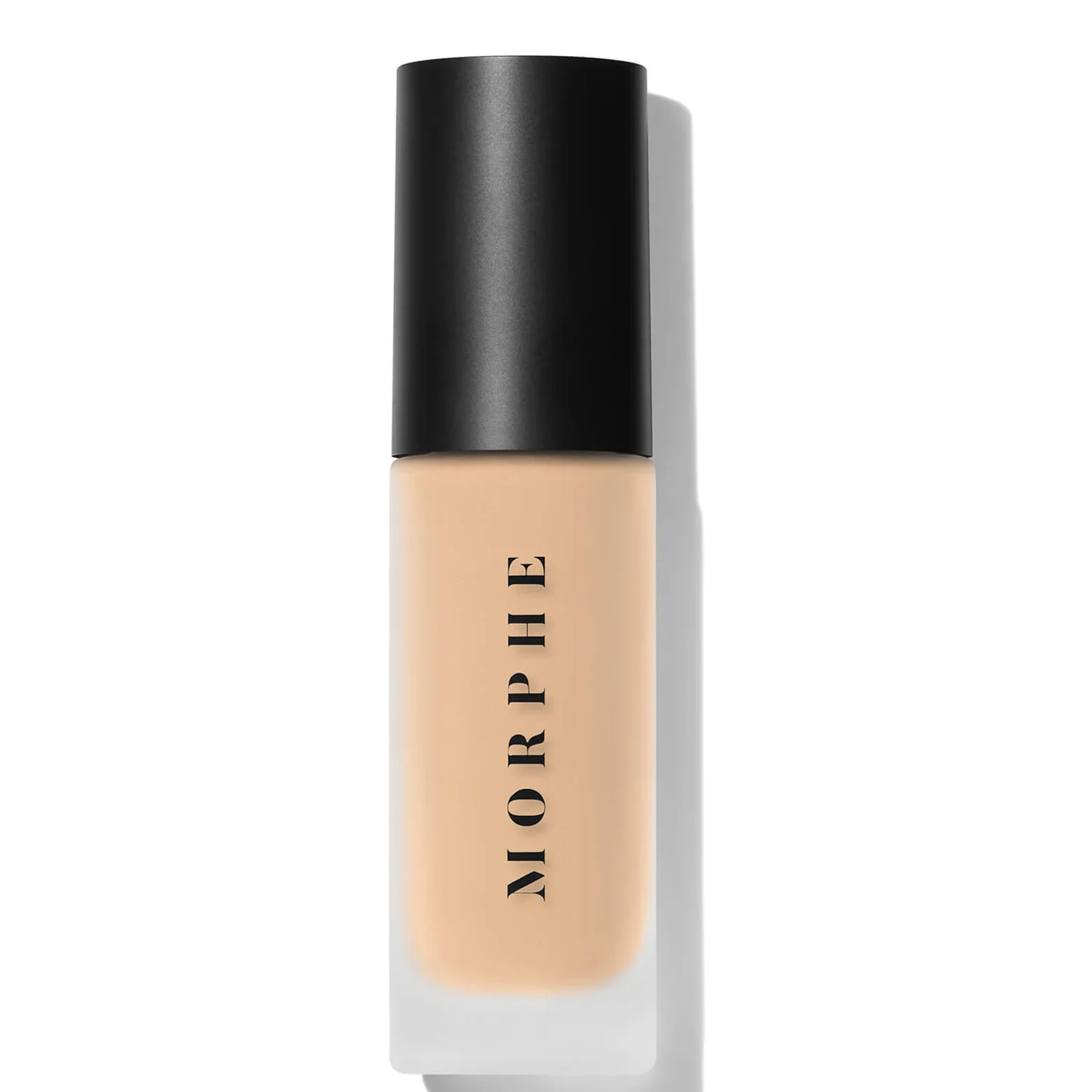 MORPHE FILTER EFFECT SOFT-FOCUS FOUNDATION £10.80
Crafted in Italy and powered by high-performing, skin-loving ingredients, this beautiful base perfects the ultimate soft-focus, filter-effect look. The buildable, medium-to-full coverage formula is even sweatproof, transfer-proof and waterproof, plus it stays put for 12 hours! More than just make up, it's infused with the likes of hyaluronic acid, glycerin and vitamin E to nourish and hydrate, ultimately promoting a soft, supple finish that will have your complexion lookingand feelingso good.
Estee Lauder Day Wear Multi-Protection Anti-Oxidant 24hr Moisturiser Creme SPF 15+ £10
Enhance your glow with the Estée Lauder Day Wear Multi-Protection Anti-Oxidant 24H-Moisturiser Creme SPF15. This luxurious crème is packed with antioxidants and has added SPF protection, which helps to care for your skin. This unique whipped formula works to provide long-lasting moisture for a healthy glowing complexion.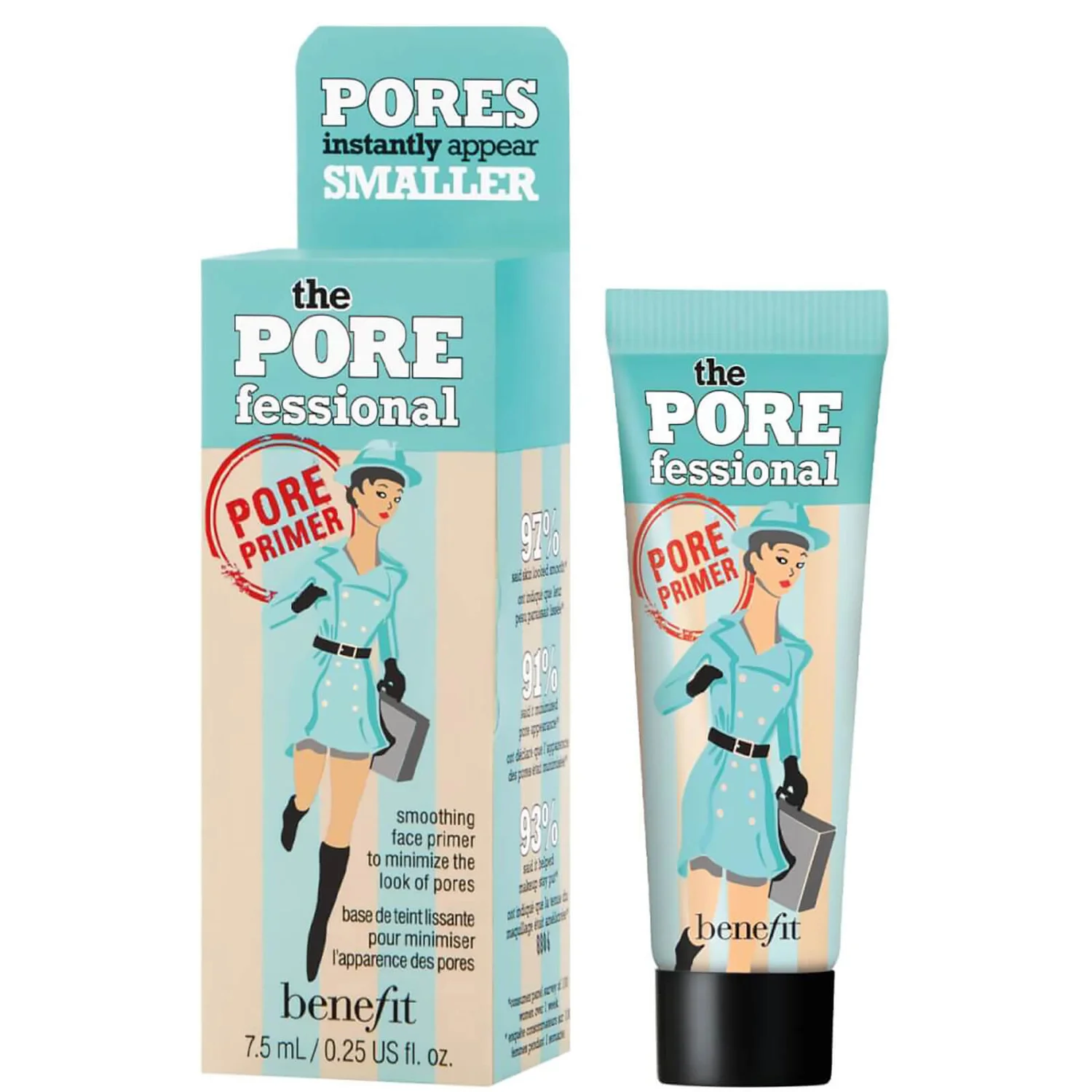 Benefit Porefessional Pore Minimising Face Primer £11.25
Say bye-bye to open pores and hello to a flawless complexion with benefit Porefessional Face Primer Mini; a silky, lightweight primer for translucent pore coverage and smoother-than-smooth skin.
Quickly minimise the appearance of pores and achieve a picture-perfect complexion. Complementing all skin tones and suitable for use under or over make-up, the primer will smoothen any open pores and unify the skin to make it look radiant and absolutely flawless. Pores…now you see 'em, now you don't!
Eucerin Photoaging Control Sun Fluid SPF 50 £19.99
Eucerin® has developed a comprehensive protection against sun-induced skin damage suitable for all skin types – even for sensitive skin, with a broadband and photostable UVA/UVB filter system (EU compliant) plus Biological Cell Protection. The antioxidant Licorice Extract is proven to help protect the skin cells in the deeper epidermal skin layers and Glycyrrhetinic Acid helps support skin's own renewal.
In addition, the formula contains short & long chained Hyaluronic Acid to intensively moisturise the skin and reduce appearance of wrinkles on face and décolleté.
Dove Exfoliating Body Scrub Macadamia & Rice Milk £5.99
A body scrub with natural exfoliators that work hard to remove dry, dull skin while deeply nourishing with Dove's 1/4 moisturising cream.