When we were kids, we must have tired a few times to sneak into our mums make up bag and try out all of her cosmetics. As we grew up, times changed and we started to experiment with everything from, testing our new hair styles, bold lipsticks to trendy dresses. That's pretty much what being a teenager is all about – basically trying everything out including the on-going make up trends.
Being a teenager and a girl, we constantly feel curious to about trying out new makeup trends and new cosmetics products. I get i girlies – I've been there and done that! If you are really keen for trying new releases make up products and trending looks of the year, then go ahead.
Makeup Products That Every Teenager Needs
You might be asking the question, well would I need in my cosmetic bag? Tbh, not too much… just a couple of makeup products that you use to create your everyday look.
BB Cream
If prefer not to wear foundation, and instead want to wear something that is lightweight but still gives you a smooth touch finishing touch. Well using a BB creams is more than enough for your face, it does everything from protecting your skin against UV rays to giving you a dewey look. Most BB tend to come with a specific SPF, and a bit of foundation-like formula that does the job in one simple and easy step.
I would recommend L'Oréal Paris C'est Magic BB Cream as it has an ultra-lightweight formula with evens out the skin tone for a natural looking glowy, flawless finish. The BB cream also provides you skin with Pro-vitamin B5 and Vitamin E help to protect it from environmental stress, as well as essential SPF20 protection from UVA and UVB rays that protect the skin from sun damage and premature ageing.
Concealer
I will suggested that you didn't use concealer but if you have a lot of pigmentation, dark circles, acne, etc then I would advice you to go for an all-natural concealer that want irritate your skin. But here where the tricky bit comes into play… choosing the right concealer, as there are so many different shades.
I would recommend e.l.f. Hydrating Satin Camo Concealer as there are 21+ shades (so there should find a good colour match for you skin tone), it's highly pigmented formula light-weight but still gives a full coverage – this is perfect for those of love a long-wear coverage plus a boost of hydration.
Blusher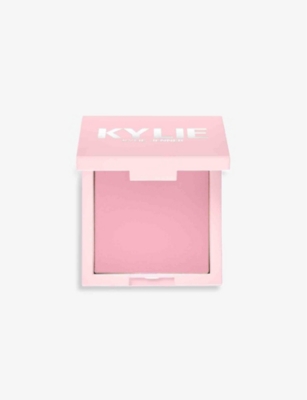 Adding a little touch of blusher to your apples or you checks, can brighten up your whole make up look. You may not find it easy to apply a powdered blush, creamy textured or a stick blusher on you first try, but there is help out there – don't worry I looked like a crazy clown on my first try.
You will find that you'll only need to use a little bit of product on you checks and spread it evenly using your fingertips. I would recommend using Kylie Cosmetics Pressed Blush Powder as it offers a smooth and lasting velvet-matte flush of colour as well as a buildable coverage. It's available in a range of shades, and the lightweight formula blends easily and looks luxuriously on the skin.
Eyeliner
How could I miss this out?? Tbh, you can missed out everything that I've previously mentioned above, and still look gorgeous with just a little dash of eyeliner. So make sure to gab an eyeliner when you next out beauty shopping, to define your eyes. Also you can create a variety of looks with this beauty alone!
I would recommend benefit Roller Liquid Eyeliner or L'Oréal Paris Super Liner Perfect Slim Eye Liner as these will help to enhance the natural shape and contour of you eyelid with just one stroke.
Mascara
There is not harm in add a little touch of mascara, as it's really the best thing you can give to your lashes – a little twirl and an extra bit of oomph! I have nothing too specific to recommend, but you could go for L'Oréal Paris Air Volume 30H Mega Mascara or Maybelline Colossal Curl Bounce Mascara.
Lipstick or Lip Gloss
If you prefer a simple everyday look, then i would say go for a lip gloss – Kylie Cosmetics High Gloss – available in a variety of shades. It can also be worn alone or layered over you favourite lipstick. But if you prefer an evening or night out look, then i would recommend to wear a lipstick – L'Oreal Paris Color Riche Intense Volume Matte Lipstick – available in variety of shades. The matte of your dreams: powdery, lightweight and creamy.
Step-by-Step for Teens
Now that we know all of the basic makeup essentials, it's now time to get to grips with how to create different looks. During your teenage years is the best time to experiment to create those fresh-dewey, glowy makeup looks
Exfoliate | Cleanse | Moisturise – We all know this drill, right girls?? It's crucial to put makeup on a clean canva. I used the Olay Cleanser Daily Polish Face Wash and St. Ives Fresh Apricot Face Scrub, followed up with CeraVe AM Facial Moisturising Lotion SPF 25 to moistuise your skin.
Apply BB Cream – You don't need a lot – about a pea size dot, just keep it light and even to get an all-natural finsh. Then blend it evenly using either your fingertips or makeup brush.
Concealer – Remember the to colour match with your skin tone. Use a concealer to mask your skin uneven skin tone or irregularities. Apply concealer on all affected areas using a concealer brush. Make sure to blend evenly.
Blusher – To add a little colour to your look apply a generous amount of blush onto your checks, then it smoothly for a natural flushed look. To finish off your look, apply a little touch of translucent powder on others part of your face.
Lip Colour – Lastly, put your favourite lip colour to finish of your look. It's easy as that.
What your favourite makeup products? Let me know in the comments….