During the summer, sun loungers are up there in most of the sought-after pieces of garden furniture. Here in the UK we aren't exactly graced with a lot of hot and sunny days, however even with the tinest glimpse of a heatwave it's hardly surprising that our summer obsession has reared its head again – even if the warmer weather isn't returning for good atm, but when the sunshine does finally return you don't want to be caught unaware and left to spend our days sitting/laying on a raggedy old beach towel in your garden or deck chair. So make sure to get ahead of the game, and look towards foldable sun loungers and reclining sunbeds that will help to bring that luxury country club feel in-house.
Sun loungers are the icing on top of that dreamy weekend, and a must-have piece of garden furniture for your back and also to prevent all manner of grass strains. With whatever outdoor space you are lucky enough to have and whatever your budget is, continue reading for the best quality sun loungers that will offer you years and years of use…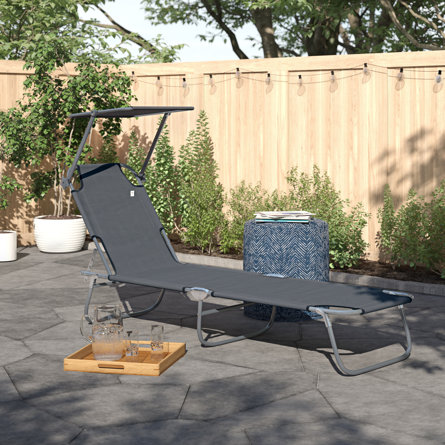 Wayfair | Moderna Reclining Single Sun Lounger £46.99
Relax in the sun with this lightweight, folding patio recliner. It has a steel frame and a 300D and 600D oxford cloth seat. The backrest of this piece of outdoor furniture reclines to four different positions, and it includes a tilting sunshade for maximum comfort.
Helsinki Sun Lounger £325
Natural rattan rope effect sunlounger iwth aluminium frame Natural showerproof seat and back cushions. Cushions are showerproof but we recommend covering or storing in a dry place during prolonged periods of wet weather.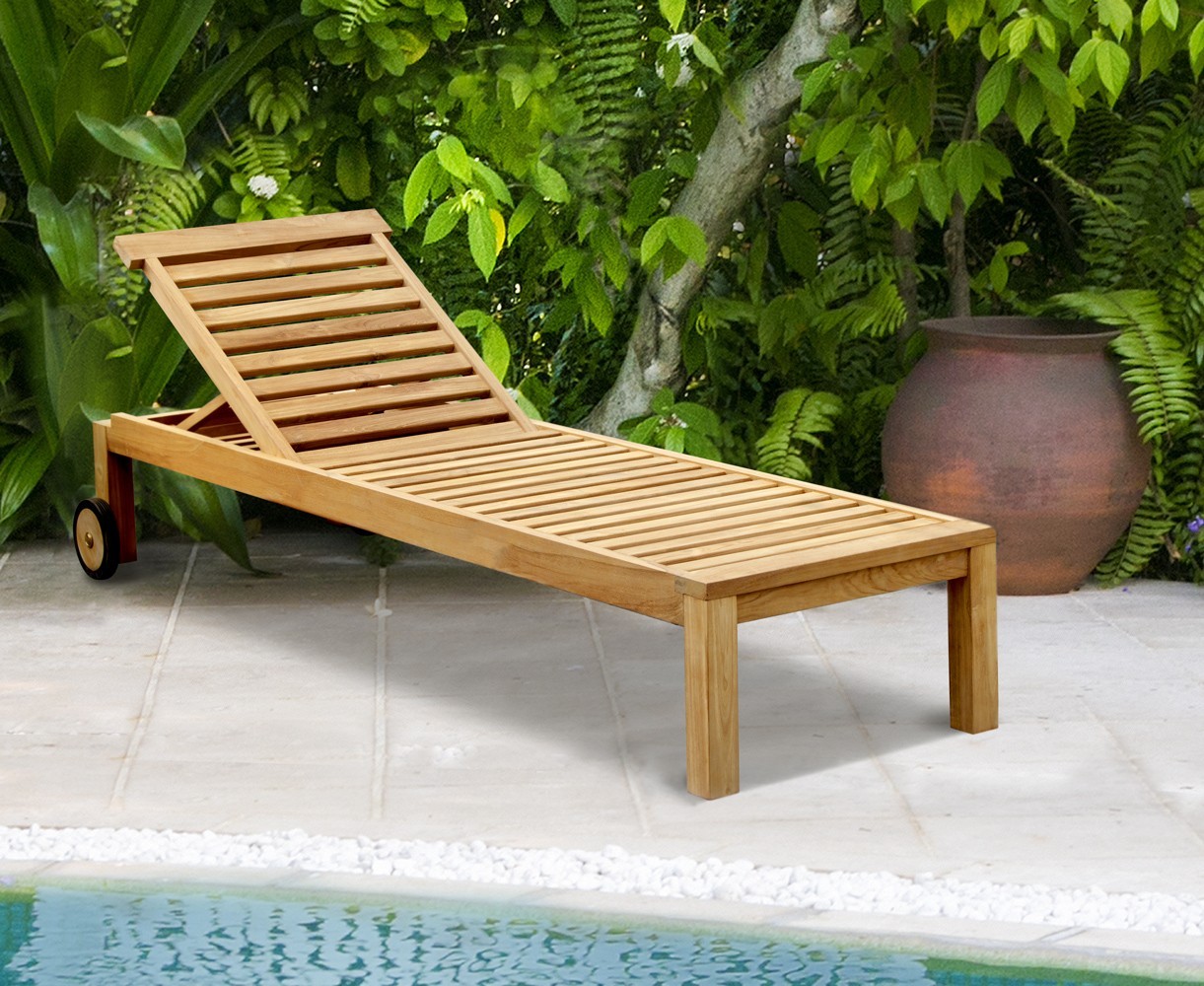 Brompton Sun Lounger, Reclining £275
Enjoy rest and relaxation with our Brompton teak sun lounger, this wonderful seat offers practicality and style and is sure to impress. This reclining wooden sun lounger is manufactured from sustainably sourced premium teak and constructed to the highest spec for longevity.Featuring rubber-clad wheels and a multi-positional backrest with five settings from upright to fully flat, this teak sun lounger is a must-have for your outdoor setting.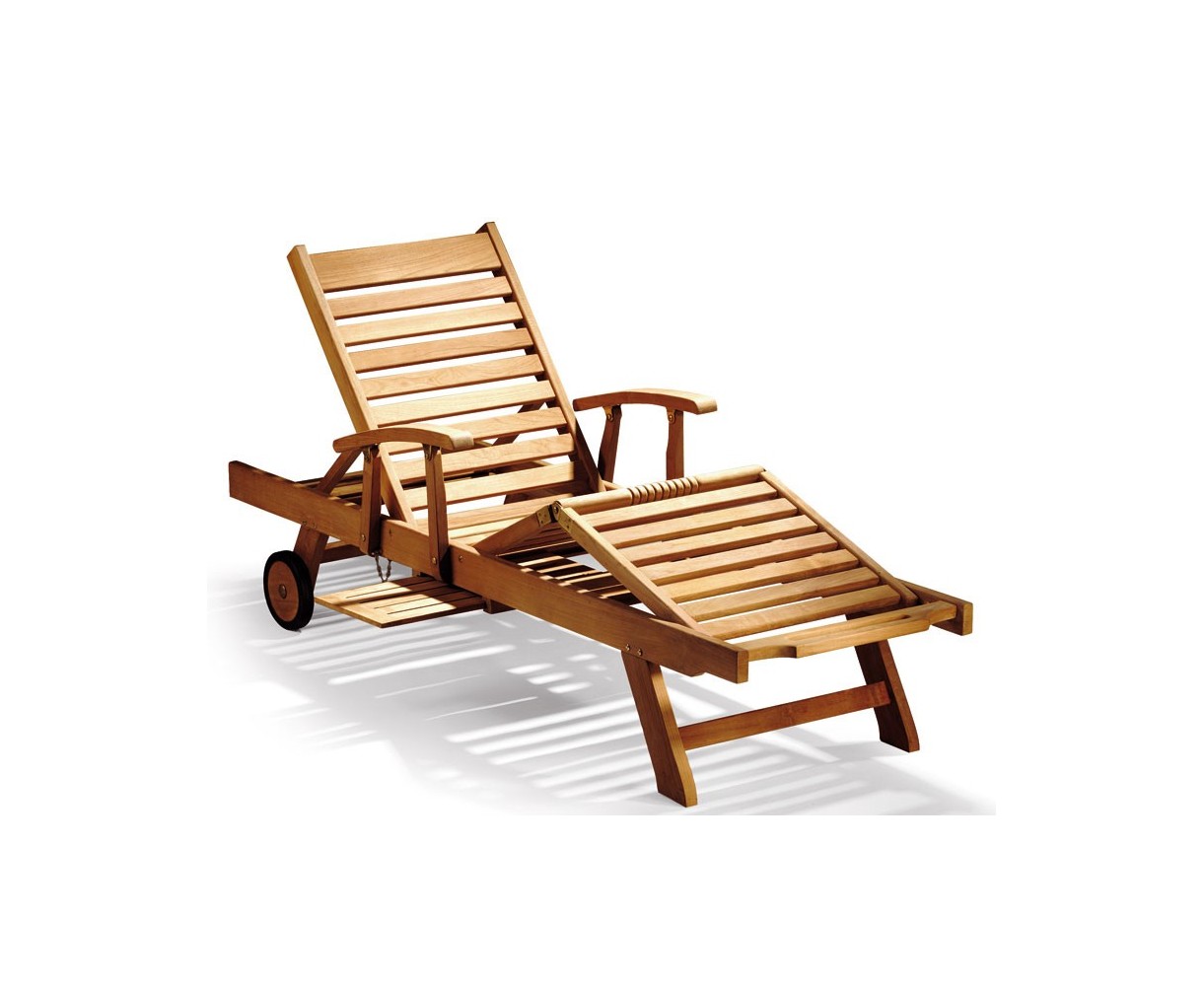 Luxury Teak Reclining Lounger with Arms £300
This luxury teak sun lounger with arms will give you the feeling of ultimate comfort. Offering a superb combination of practicality and style, this luxury reclining lounger has been expertly manufactured without compromise in sustainable grade-A teak to ensure long life and great looks. Rubber-clad wheels make it easy to follow the sun or shade around the garden. A tray slides from left to right to hold your drinks, books, sunglasses, etc., and can be hidden if required. The armrests fold if not required, the multi-position backrest has five settings, from upright through to a fully flat bed, and an adjustable knee section provides leg and back support.
John Lewis & Partners | Dante Luxury Garden Sun Lounger and Footstool £499
Customise the way you relax in the garden or conservatory with this adjustable outdoor recliner and footstool from the Dante range by John Lewis. Adjust the height to turn the armchair into a sunlounger, inclined or flat, with the matching footstool to help you rest. Thick cushions complete your sense of comfort. The lounger has a handle on the side to recline back. It can be stopped in any position to suit your preferred way to relax.
John Lewis & Partners | KETTLER Palma Luxury Sun Lounger £519
While away the hours in sunny weather and enjoy just the right reclining angle with this height-adjustable Palma sunlounger from KETTLER. The backrest can easily be adjusted to one of five positions, from upright to lie completely flat. It can even be pushed together with another lounger to create a double lounger bed.
This sunlounger features thick cushioning for luxurious comfort. The lounger is made from synthetic wicker with a round weave on a durable powder-coated aluminium frame, giving it a sleek, light design and plenty of strength.
John Lewis & Partners | Suntime Monte Carlo Rocking Sun Lounger £189
A gorgeous curved silhouette gives this sunlounger a beautiful appearance in your garden, while curved legs let you rock gently as you read or snooze in the sun. A head cushion offers the finishing touch to make the Monte Carlo rocking lounger the ultimate in garden relaxation.